Remember that time when you had that killer day?

You looked and felt great, you were in the zone, and awesomeness was just oozing out of you?
Everyone you interacted with somehow was galvanized, you felt confident, excited and in your element?
Imagine a virtual version of you doing exactly that, 24/7, every single time.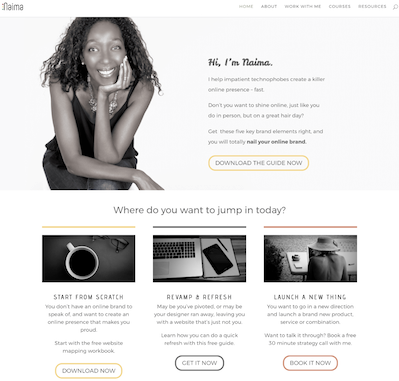 That's what a website branded right can do for you: be you at your most vibrant and impactful online, where your potential clients stalk you, and stealthily get to know you.
And creating that powerful online presence is exactly that Brand Me Right can do for you.
Even if you don't have a designer (or your designer ran away)
Taking the vagueness out of branding

"Branding" is such a fuzzy word for those non-artsy types like us.

I break it down for you into a simple framework so you can extract your special sauce and translate that into visuals, messaging and content that makes up your very own unique brand.
Taking Action: Tools and The Test Environment
We start with your very own test website pre-installed with Wordpress and Divi, the most popular, versatile and powerful theme, combining a visual builder with pre-built beautiful layouts. Just add you.
You may have been dragging your heels on revamping / rebranding or even starting fresh because you were not ready for the commitment to hosting or to mess with your live site.
Now you can experiment and build your brand (or even multiple versions), without touching your live site.
The Big Picture and The Tiny Details
The course videos give you the big picture, so you know where you are, and then add step by step walk throughs that show you how to do it in detail.
The additional impromptu FB Live Streams tackle a specific issue that may have come up, and give you additional productivity and how-to tips to get you moving towards your dream brand fast.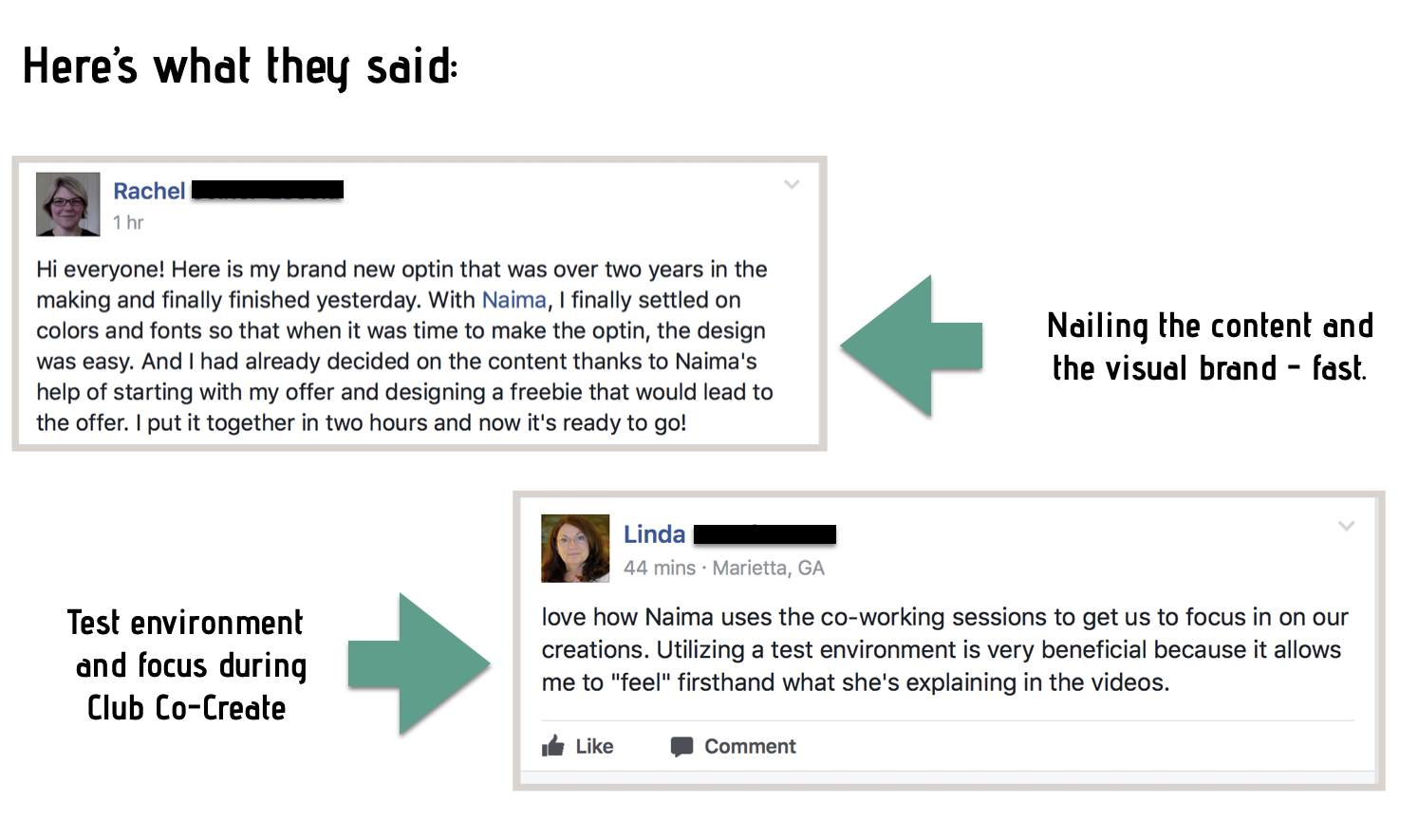 ---
See Tangible Results Fast
This program is more than just learning. You will be putting the just-in-time knowledge to work in the provided environment, and create your online brand.
You will finish Brand Me Right with a fully built-out site, which you can transfer to your hosting or have me set up on new hosting.
Ready to take back control from designers, developers, and rock your brand yourself, on your own terms?